Electron Optic Services, Inc.
70 Bentley Ave; Suite 205.
Ottawa, Ontario
K2E 6T8 CANADA
Phone (613) 723-7773
Fax (819) 684-2308
http://www.eos.ca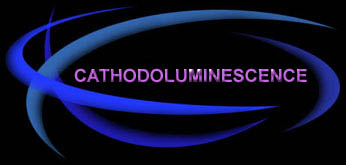 Images taken using Cambridge Imaging Technology Ltd. (CITL) Model 8200 Electron Gun Optical CL System.
Image Courtesy of Earth & Ocean Sciences(EOS) University of British Columbia, Dr. Greg Dipple.
CL Examples
Spectral Cathodoluminescence in Semiconductors
Back to Cathodoluminescence
Back to Products